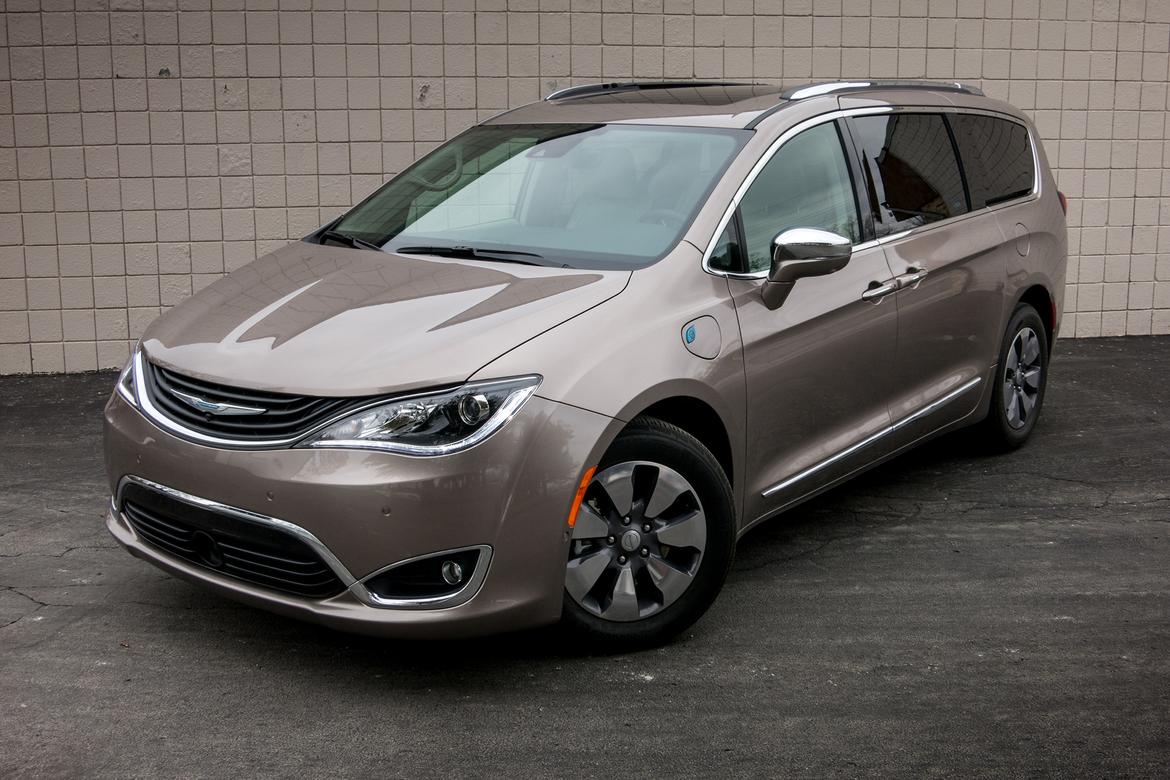 "It's an idea that we're kind of surprised hasn't happened sooner — a hybrid minivan."
Cars.com says that around town, they were able to get 33+ miles on battery power alone, and then after that an average of 45 MPG in stop and go traffic because of the regenerative power.
They list the major downsides as:
1. Not being able to choose electric only driving - the Pacifica's computer chooses when and how often the gas engine kicks in. If you have a heavy foot, obviously more often!
2. The battery pack takes up the stow-and-go section for the second row seat which makes the van less convenient than the non-plugin hybrid version if you plan to haul large loads.
Full review here:
https://www.cars.com/articles/2017-chry ... 694781191/